In online marketing, we often talk about the 3 different categories of communication channels; bought, earned or owned media. When it comes to communicating with your existing customers, you have a unique opportunity to control the communication to the medium that suits you and your customers best.
Of course, to attract new customers, purchasing advertising space is a quick and safe method of reaching out. This can be combined with earned communication in the form of reviews, sharing and recommendations. Reaching out to new potential customers is important and in these situations you may have to play according to others' terms. Attracting dialogue and comments can, however, risk spreading an erroneous message, which makes it difficult for both the ability to attract new customers to have a good dialogue with existing customers.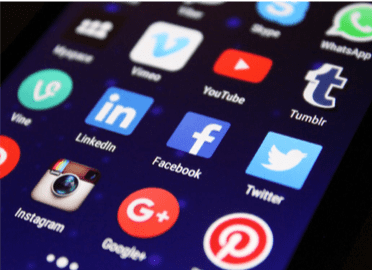 Setting up a page on social media for communication with existing customers can have a directly counteracting result. Even if you can, to some extent, make the forum protected, by only approving some users, you have no control over how the user consumes your content. It will also not be possible to keep such a straightforward communication as you wish with the customers because other customers will then be able to read this.
By guiding the customer to a communication channel that you completely control, the company's customer portal, you get the opportunity to set the control yourself. You do not run the risk of confusing with competing companies or completely drown in the flow of communication with the client's environment.
Besides what information you make available to customers, you also want to be able to control the experience for the customer. Make sure that the customer portal is stained with your company's chosen colors, your logo and preferably with inspirational images that you consider fit your and your customers' common relationship.
In the customer portal, you control which information is to be directed to customer groups, user groups and individual customers. Through this you have the opportunity to direct the customer so that relevant information is displayed for this and with features for comments you easily get started a dialogue that allows you to become even more specific.
"Such a simple thing as to easily and safely direct the message to a new client gives opportunity to a good start to a long partnership."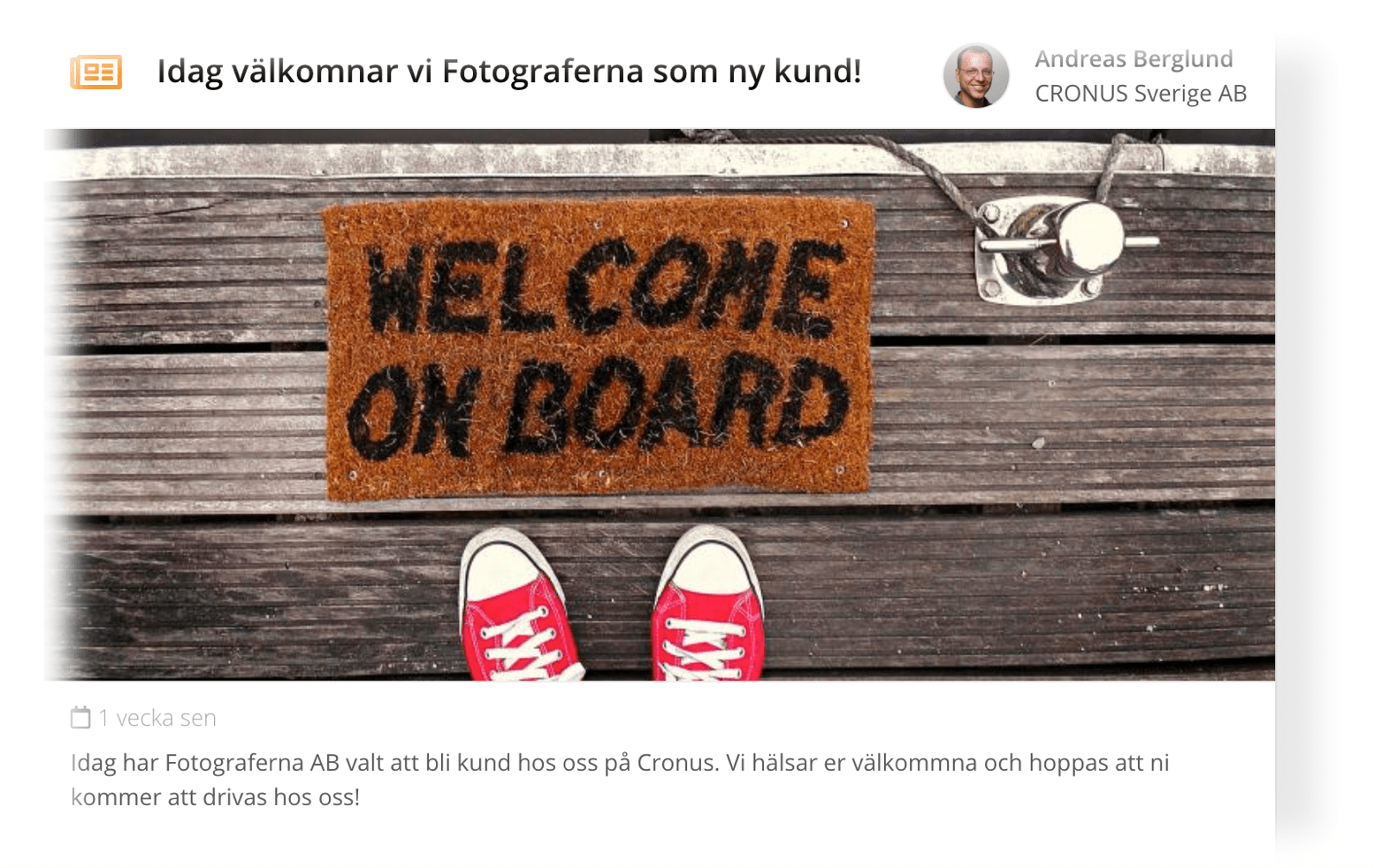 Being able to target messages and communication to all customers, customer groups, individual customers and specific individuals in one and the same channel is really powerful. The fact that the customer portal is a page that customers actually return to in order to search for information and to initiate dialogs themselves, makes it a perfect platform for spreading information to your existing customers.