That is how it works
With Bizzjoiner, your customers get access to world-class digital service.
It is a powerful customer portal with the most important functions in place from the start, but which is nevertheless possible to fine-tune for the company's unique business processes.
By inviting your customers to the customer portal, both yours and your customers everyday lives are simplified.
That is how it works
With Bizzjoiner, you get the market's most modern system for managing customer portals. It is a powerful platform with the most important features in place from the start, yet it is possible to fine-tune for the company's unique business processes. Inviting your customers to the customer portal simplifies both your and your customers' lives.
Getting started with Bizzjoiner is easy
<Image showing customers and their users, Bizzjoiner in a cloud and links to the company's business system>
Bizzjoiner not require their own servers, but is a pure cloud service to which you invite its customers. These can themselves administer their own users when their staff changes.
Each Bizzjoiner installation runs with a separate address that allows you to invite the customer to the company's own customer portal. There is, of course, an opportunity to adjust the appearance and features of just the installation of Bizzjoiner so it becomes clear to the customer that it's just the customer portal they are in.
Personal logins
In order to strengthen the feeling of belonging and enable personification, each contact person at the customer is assigned a separate login. Because the people themselves control their user profile, they can state their interests, create favorites etc. to get the best out of the customer portal.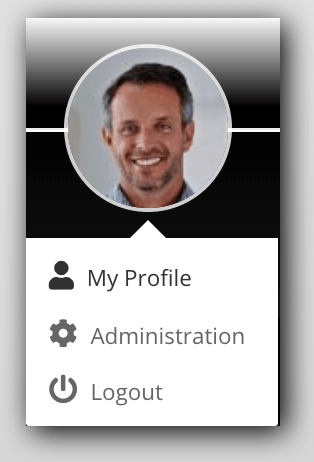 Because Bizzjoiner from start is built with the personal integrity in focus, it is also possible to comply with the regulations concerning personal data protection and GDPR.
The user then receives information presented separately in a natural flow. Of course, the information is filtered based on the user's authority.
Work and communicate together
Bizzjoiner is a tool that lets you collaborate with your customers in an easier way. Instead of one-to-one communication such as mail or telephone, Bizzjoiner gives the opportunity to let all concerned people participate in the same communication.
Because the users have personal logins, it becomes clear who, for example, creates a comment about a case and who then responds to this comment. The records that are relevant are then displayed to the users in their flow. Users do not need to search for the information.
The social functions together with the ability to fill in their user profile mean that a community is created between your company and your customer. An own customer zone where the customer really feels that they have easy access to all relevant information and have the opportunity to be involved themselves.
The information exchange in the customer portal goes in both directions. While you, as a supplier, provide updated information on business events, news etc., the customer can upload documentation that is needed in your joint work.
Possible to connect with other business solutions
You then connect the customer portal to your companies business solutions in the form of business systems or CRM. This means that the information contained in the company's internal system that is intended for a particular customer can easily be displayed to the customer.
By having a fully integrated customer portal, users have access to the latest information without the need for any extra work.
Via the connection, it is also possible to transfer information in the other direction, ie that the customer can, for example, add or confirm orders. Updating contact information and registering new contact persons also means that your internal records in the CRM system can be kept up to date, by the customer himself.
Bizzjoiner has a ready-made structure for connecting with different systems via a variety of interfaces. Bizzjoiner runs as a cloud service and you can connect it to other systems whether they are running locally on the company or as other cloud services.
Follow up customers' use
The goal of Bizzjoiner is to strengthen the company's customer care in a way that means more satisfied and loyal customers. As an administrator you have the opportunity to easily get statistics that show how your customers use the portal and how satisfied they are.
Measurement of satisfaction takes place in the form of users having access to ongoing reviews of everything shown in Bizzjoiner. It can be in the form of a demonstrated appreciation of a news story, how you solved a case or perhaps comments on a divergent delivery.
Activity and satisfaction indexes are summaries per customer, which means that you have the opportunity to see trends and in time identify any problems. By also taking into account the commitment index, you have the tool that makes you have a total overview of the conditions for customer loyalty.
Monthly subscription
With Bizzjoiner, you do not need to make major investments in either hardware or license purchases. The service is a subscription solution where you rent capacity and functionality.
It also means that it's very easy to scale up the solution and you do not risk having to repeat the installation because the solution has become too appreciated by your customers.