You want to create an excellent service to your customers by introducing a customer portal, but what should your requirement be to make the results you are looking for? Perhaps your customers are already able to log in, but it has not generated the effect you were looking for?
In this article I list 15 different requirements that you should put on your customer portal to meet the expectations you and your customers have.
#1 - Personal login
The customer portal is the tool you use to provide better service to your existing customers. Better service means that they can easily access updated information that concerns them, and to participate and interact with the company without having to call or email.
In order for this to be possible, personal logins are required. Any person at the customer who needs information or interact with you and your company should be able to have a personal login so that the information can be tailored and targeted.
The personal login also makes it possible to be more personal with the users in such a way that they get their own relationship with the company. See it as an opportunity to have relationships with more people at the customer in a way that widens the contact area.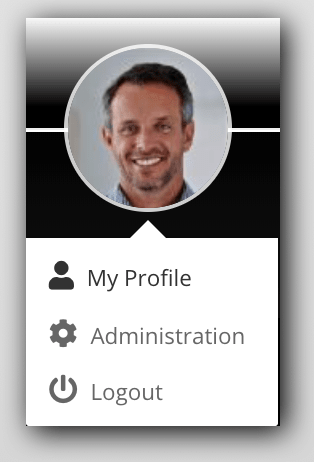 With the ability of the user to set up details about his user such as language, desired contact methods and profile image, the user's sense of belonging and participation increases.
#2 - Simple and secure login
Obviously, it should be easy for the customer to log into your customer portal. When the customer's user connects from different environments (from the office, when they are at a different location or from home), it's important that it possible without making specific demands on the computer, mobile phone or tablet they use.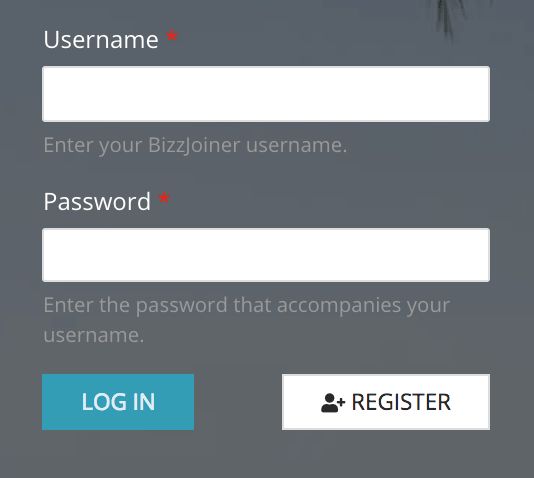 New users start with customers or end almost every day. Maintaining the registry with users and assigning these permissions and passwords can easily be a very extensive work. Therefore, in your customer portal solution, you want to have as efficient user management as possible. Preferably, the customer should be able to upload and maintain their own users and a new employee should be able to apply for a login account.
It is important data that is accessible through the customer portal so it is vital that the identification and login is secure. At the same time, there should be no unreasonable requirements for, for example, two-step identification, etc. The user should feel safe by encryption, and that no-one can log in without being approved.
#3 - Easy navigation
A customer portal must be unambiguous when it comes to use. Unlike internal systems such as business systems, CRM etc., there is no opportunity for education. If the customer portal requires a manual or similar, the interface is too complicated and may cause customers to choose other ways to contact you (or worse, someone else).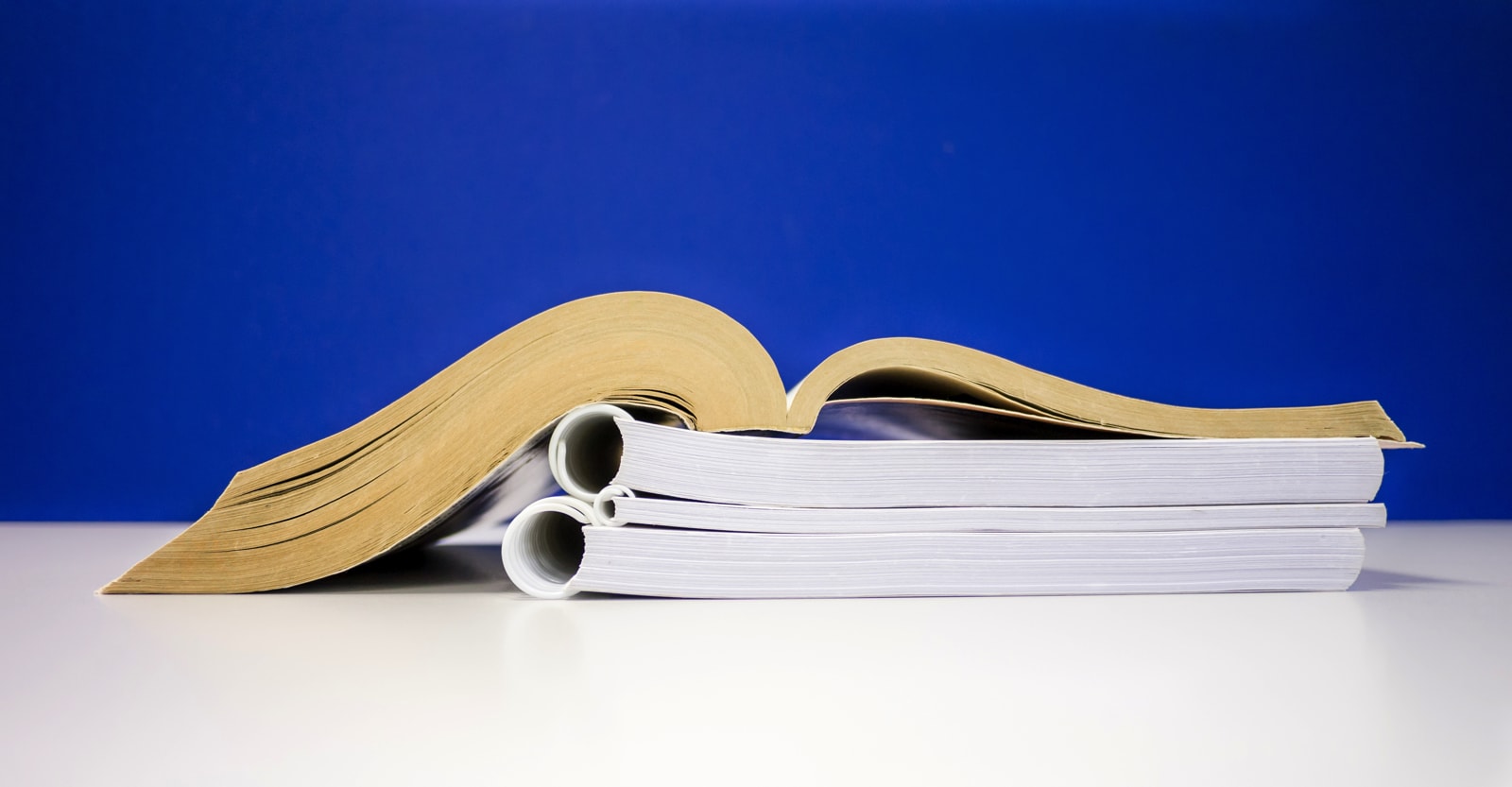 Users are familiar with web interfaces that are designed in a way that shows the most relevant information directly. For example, when using social media such as Facebook or LinkedIn, the user does not need to search for the latest events, they are presented at once.
 
Navigation on the page should feel natural to the customer with a simple menu system and a consistent structure for how pages are designed. It should't require a manual on how navigate and when the user has used a function in the portal, the next function will be designed in the same way.
#4 - Responsive layout
A responsive layout means that the page takes into account the screen size the user has at the moment. The Customer Portal will naturally be used freely by users, whether they are connecting from the office where they have a high resolution large screen, from the laptop or home via mobile phone.
 
It's difficult to predict how users will use a service. Most likely, a great deal will be using the mobile phone to easily check things when they are on the go or maybe when they are in a meeting. In doing so, limiting the user to being able to perform certain actions only from their computer, you risk losing trust in the service.
At the same time, there is the possibility of displaying more information in a clearer way on a large screen, so when the user has the option, the interface should be designed in a manner that utilizes this possibility.

#5 - Multi-Language Support
Which language do you use internally at the company? What language do you use to communicate with your customers?
By designing the customer portal with a built-in multi-language support, you can better serve all of your customers' employees. The languages you choose to support in the portal, you should of course understand your self, so that you actually know what it says.
 
The customer's user should be able to choose which language they wants to have both navigation and information presented in.
#6 - Links to one or more business systems
One of the main advantages of a customer portal is the ability to display updated information to the customers at the same time as the customer himself can register information such as orders etc.
Therefore, in order to minimize work for customer service or other staff, the customer portal should be able to connect with your other solutions, such as business systems.
#7 - Easy and effective publishing
One of the primary goals of the customer portal is that you can easily reach out with information to your customers. This means that the publishing tool should be so effective that you can quickly create posts and target them to the target groups for which they are intended.
The content management system must include support that allows you to easily fill out a news story with a number of defined fields and support to target it to the target audience. There should also be support for saving drafts and control when a news story to be visible.
If you have customers who speak different languages, it's good if the publishing system contains translation support so that the statistics and comments that are created can be linked to the same article, even though users see the article in different languages.
#8 - Social functions
What is the purpose of the customer portal? To streamline internal administration or to provide customers with better service and strengthen their relationship?
If the objective is the latter's social functions is a must. Social features include the ability for users to provide feedback, comment and discuss and to share interesting information.
Of course, it is very important that these social functions are designed in such a way that the confidential information contained in the customer portal does not reach the wrong recipient. For instance, a comment from a customer is not able to be seen by another customer, or for that matter the name of the persons indicated that they liked a news article.
#9 - GDPR, handling of personal data
It has not escaped anyone that GDPR set requirements on how to manage personal data and the rights people have to their data. Among the requirements that you need to ask your customer portal (because your customer's users have the right to ask these) are:
•    The right to know what information is stored about them
•    The right to request correction of incorrect personal data
•    The right to request the deletion of personal data
In order for this to not be an administrative nightmare, the recommendation is that the customer portal has its intended features for this in place from the start. For example, there should be a possibility for the user to easily find a compilation of other data related to the user in addition to seeing the registered personal data.
In the customer portal, there should be support for the user to request deletion and system support in order to anonymize information and delete accounts in conjunction with personal data.
#10 - Security
The information in the customer portal is important and in many cases secret. Therefore, it is of course important that both you and your customers can trust the security of the solution.



Among the requirements you should put on the security of the customer portal are:
•    All saved information and communication should be encrypted
•    It should be possible to require password requirements and procedures for accounts restored
•    The solution should be based on a role-based security system that supports access groups
•    All information is stored in a redundant manner with the opportunity for recovery
#11 - Efficient operation
Want to have your own servers where the information is stored on, and at the same time have to be responsible for issues such as security patching, performance, disk space, etc.?
Otherwise, the requirement for the solution to be that it is a pure cloud service where all this is organized from the start. The operation of the customer portal should be just as easy for you as it is for your customers to connect to it.

#12 - Statistics
What do you want to accomplish with your new customer portal? You probably want more satisfied and loyal customers who are doing more business with you. It requires customers to actually use the solution and therefore you want access to statistics that show how and when different customers use the different features of the portal.
In addition to statistics on logins, etc., you want to be able to gather aggregated information about the interaction that users make in the portal, and if, for example, certain customers increase or decrease their use.
If you let customers make reviews in the portal, you want to be able to follow these not just individually, but counted together to see which customers are satisfied or dissatisfied to match this to their activity.
#13 - Correct features
What features that should be available in the customer portal is of course dependent on your industry and business. Essential for most businesses is that customers need access to updated account balances, history and the possibility to access the various issues they have on your business.
It is also common practice that the customer portal is used as an effective medium for spreading information in the form of news and tips, and that document libraries can be used to upload, for example, specifications.
The features that should be included in your customer portal should preferably be designed to integrate / link to the company's business system so that no duplication of work is introduced.
#14 - Customizable
Businesses change over time. It includes both the products and services sold and the way the company delivers them to customers. Therefore, the customer portal needs support for customization and addition of new functionality.
In the solution, it should not only be possible to change colors and logo but also be possible to add new forms, routines and additions to the structure.
#15 - Professional and graphically appealing
The last requirement that you should ask is something so obvious that the customer portal should be graphically appealing. This is, in addition to the company's website, the primary channel for communication with customers. Therefore, the portal needs to be professionally designed while being easy to navigate and consistent with the company's graphical profile.
Choose a solution that has a modern look and will be updated as development progresses.
If you want to see what functionality is available in the Bizzjoiner customer portal, download this product sheet.